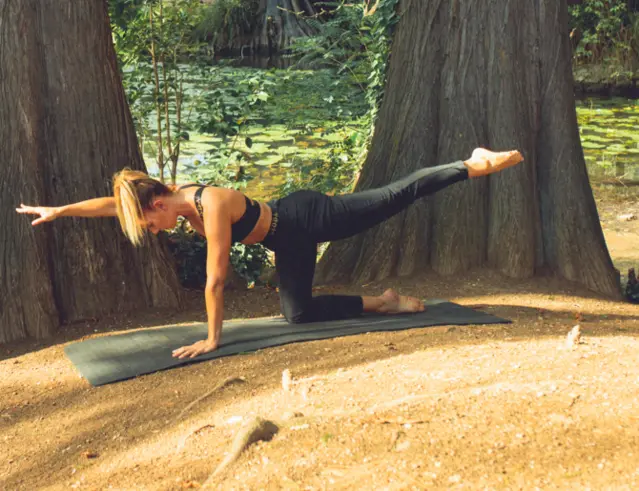 Discover the journey with yoga on Lake Garda
The benefits of a trip involving yoga classes on Lake Garda are manifold. It can be a way to test one's limits, to relax with a new discipline or - if you already do - to continue the sessions even on holiday.
The lake is an enchanting place, which lends itself well to wellness practices, and with NowMyPlace you can do these activities with experienced teachers. In this article we will see why to do yoga on Lake Garda, the benefits of doing this activity outdoors and the best places to do it.
Yoga: a discipline for everyone
Yoga is an ancient oriental discipline that aims to unite body, mind and spirit. There are different positions and different levels of difficulty and, for this reason, it can be practised by everyone, at any age.
Usually, those who do yoga want to free their minds from stress and regain their well-being, although the exercises are perfect for recovering their body's elasticity and strength.
Yoga involves a series of postures combined with different breathing techniques. Asana (to improve the body's flexibility, strength and balance) is combined with Pranayama breathing techniques, which are useful for reducing states of anxiety and stress. The aim of these exercises is to listen to and respect one's own body, to regain balance and well-being on a daily basis.
Yoga can then be combined with a meditation session, a practice of mental concentration to remove tension and regain serenity.
The Benefits of Yoga
Yoga can be effective for:
calming states of anxiety and tension
improving physical well-being
freeing the mind from nervousness and everyday stress
increase body flexibility and posture.
What to bring to a yoga class?
For a yoga class, it is always a good idea to take a mat with you, which allows you to perform the exercise without slipping, keeping your grip on the ground.
Different thicknesses and materials are available on the market. If you have not yet bought one, the ideal is to go for thicker models and lighter materials: they are more comfortable.
At yoga class, it is best to wear soft, comfortable clothes and always have water on hand.
Why you should do yoga on your trip to Lake Garda
We have seen what the benefits and advantages of yoga are. If you already practise this discipline in your daily life, you know how important it is to continue your exercises, even on holiday. In fact, it is not a sporting workout, but a real way of life that requires a certain regularity.
Trying this discipline - even for the first time - at Lake Garda will allow you to do it in beautiful surroundings, surrounded by nature, in the open air, also enjoying the splendid view of the lake. When it is not possible to do it outdoors - because of bad weather or the cold - you can always perform the exercises in a private studio.
With NowMyPlace, you can also try an alternative discipline: SUP yoga. What does it consist of? In replicating classic yoga postures directly on the water, on an inflatable board (similar to a surfboard) that is large enough and has a non-slip surface to maintain the correct position. SUP yoga is an activity that - like yoga - improves mental wellbeing, relieves stress and trains the body for balance. In addition, practising this discipline in the open air, in silence, provides beautiful emotions.
Where to do yoga on Lake Garda: the most beautiful destinations
One of the greatest advantages of doing yoga at Lake Garda, as we have already mentioned, is the enchanting view, to which we can add the possibility of enjoying beautiful natural locations, for a truly green experience.
Let's see which are the most beautiful destinations in which to practice this discipline.
Yoga on the east coast of Lake Garda
Bardolino is a destination on the Veneto coast of Lake Garda famous for its wines but also for its colourful and lively centre. A spectacular village whose shores lend themselves perfectly to outdoor yoga sessions to admire the lake.
For an adventurous experience, you can book a yoga class on a panoramic terrace in Valgatara with NowMyPlace. To get there, you have to walk a few kilometres, following a path through nature. And after the trek you can do yoga.
The experience then continues with an exploration of the vineyard and a tasting of wines from a Valpolicella winery. After all, one must nourish the spirit, the mind as well as the body!
Yoga on the north coast of Lake Garda
Riva del Garda is a destination on the north coast of Lake Garda, on the Trentino shore. A small village nestled between the lake and the Dolomites, with a stunning panorama. With NowMyPlace you can try a private yoga class designed to meet your needs, whether you are a beginner or an expert.
You will be followed step by step by yoga teachers with more than 20 years of experience, Yoga Alliance certified (the non-profit association representing the yoga community worldwide) and try an exclusive Hatha Yoga Flow class, specifically designed to tone and strengthen muscles, improve body flexibility and emotional balance. An excellent wellness activity.
Yoga on the west coast of Lake Garda
Where to practice yoga in the Valtenesi area? In Moniga del Garda, for example, a small village surrounded by greenery, very quiet. Here, with NowMyPlace you can put yourself to the test with an individual Hatha yoga lesson relaxing outdoors, savouring every nuance of nature. This discipline is designed to strengthen and stretch muscles and alternates with breathing exercises.
Those who prefer group activities can take a group yoga class in Gardone Riviera in an old lemon house with a lakefront view. And after yoga, a trip to the André Heller, one of the most beautiful botanical gardens on Lake Garda, can be organised.
Yoga on the south coast of Lake Garda
Desenzano is a small jewel of Lake Garda on the south coast. With its castle, ancient tower, always crowded piazza and enchanting beaches, this town is popular with travellers.
With NowMyPlace here you can choose from a variety of yoga classes: single or group, outdoors or in the studio. A session in a historic residence overlooking the lake is certainly an experience to be had in Desenzano. A location where you can also try your hand at SUP yoga!
And why not test the benefits of this discipline at dawn? You can do so in Rivoltella, a small, quiet hamlet of Desenzano that offers enchanting views of the lake. The lesson takes place on a terrace on the beach while the sound of the water crashing on the rocks creates a pleasant feeling of freedom.
A trip with yoga on Lake Garda: why choose NowMyPlace
With NowMyPlace you can realise the holiday of your dreams, suitable for the whole family. You can choose from yoga classes for children or adults, for beginners or experts, with immersive and unique solutions for practising yoga but also for discovering the area.
With NowMyPlace, yoga is:
perfect according to one's needs
unique, capable of making you experience unforgettable moments discovering the area
followed by experts and professionals in the field
safe and weighed against each person's experience
fun, useful for strengthening relationships with family members and making new friends
fulfilling, thanks to the contact with nature and the beautiful view of the lake.
What do you say: would you like to join us for a yoga class?