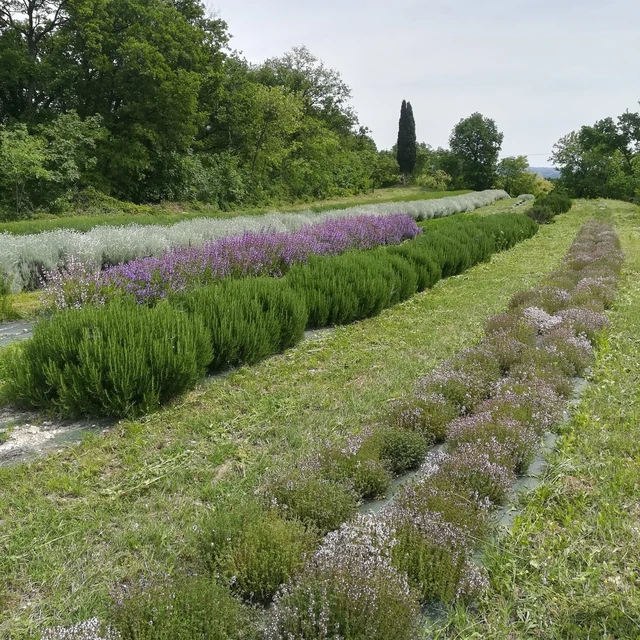 https://www.nowmyplace.com/en/experience/284-nature-walk-with-botanybotaa
Guide to the botanical gardens of Lake Garda
To visit the botanical gardens of Lake Garda one must open one's heart and mind to beauty. They are places that verge on aesthetic perfection and, in some cases, hold a priceless value: the biodiversity of the flora.
But what are botanical gardens? They are environments with very ancient origins that have been created artificially to collect plants from all over the world, often very rare, in a single space.
They are often linked to scientific studies and have an educational purpose. There are also botanical gardens, in which mainly medicinal herbs are cultivated.
In the Lake Garda area you can visit some of these rich places, which are perfect for a visit with the whole family or for a couple's walk. Let yourself be transported to wonderful corners of relaxation, where you can admire plants with ferny flowers, strong and lush shrubs, and lots of other vegetation.
Discovering the gardens and botanical gardens of Lake Garda
Strolling through botanical gardens and orchards, allowing yourself to be enraptured by the colours and scents, is not only a way of deepening your knowledge of the plant world. It is also a reason for recreation, an alternative to spend a romantic moment as a couple, or to surprise the children.
So let's see some of the gardens and vegetable gardens that can be visited in the Lake Garda area, from Gardone Riviera to Isola del Garda.
André Heller Botanical Garden: the pearl of Lake Garda
André Heller is one of the oldest botanical gardens on Lake Garda. Also known as Dr. Hruska's Garden, it is located in Gardone Riviera, on the Brescia shore. A spectacular place, with an extension of 10,000 square metres, it is a true 'garden-city' where plants from his many travels in Africa, South America, Canada, Asia, Europe and Australia are gathered.
We are talking about at least 3000 varieties of plants to be admired, all in one breath, walking along the garden paths. A place where nature dialogues perfectly with streams, artificial ponds, statues and contemporary sculptures by important international artists such as Mimmo Paladino and Keith Haring.
The garden can be visited daily, from March to October, from 9 am to 7 pm. Admission is free for children under 5 years of age. Moreover, those who spend their holidays on Lake Garda with their dog will be happy to know that this is a pet-friendly destination; dogs are in fact welcome at André Heller.
Botanical Garden of Toscolano Maderno: a wonder on the shores of Lake Garda
Near Salò, on the Brescia coast, is the Toscolano Maderno Botanical Garden. A garden of about 10,000 square metres, created in 1964 for the study and cultivation of plants for the medical industry, which today houses more than 600 plant species.
Tended by Professor Emilio Ghirardi and then donated to the University of Milan in the early 1990s, the botanical garden is now also open to the public for research and teaching activities. Visits and workshops can be booked by appointment in winter (April to October) while in spring and summer the garden is open from Thursday to Sunday. Visits to the botanical garden are suitable not only for enthusiasts, but also for all families.
You can also involve the little ones in educational activities and introduce them to nature and animals in a creative and fun way. Among the proposals signed NowMyPlace, for example, is a nature walk with an expert botanist in Salò.
This area of Lake Garda, thanks to its favourable climate and location, is rich in Mediterranean and Alpine plants. Walking in the centuries-old park of an eighteenth-century villa together with an expert guide can be the right opportunity to discover anecdotes, curiosities, and to be conquered by the beauty of the world around us. An enjoyable activity that children and the whole family will enjoy.
Magic and flowers from around the world on Isola del Garda
Isola del Garda is the largest atoll on the lake of the same name and is located on the Brescia shore. It is a picturesque place that can only be reached by boat and is home to a majestic and elegant villa in Venetian neo-Gothic style, as well as a park with two beautiful gardens.
The first, in the Italian style, is well cared for with boxwood bushes and millstones. The second, on the other hand, is an English-style garden with flowers, rare plants and essences from all over the world, thus affirming its botanical value. Here, different plants coexist in harmony and visiting this fairytale place is pure magic.
The gardens are open to the public from April to October, with tickets including a boat trip (both round trip).
Garden passion: create a terrarium with NowMyPlace
If botanical gardens have captivated you and you would like to create one of your own (but you have no space or green thumb), you can take part in a flower workshop with an expert botanist to create a terrarium.
The idea is to reproduce a small plant ecosystem in a glass container, cultivating it over time with care. No special skills are needed: by listening to the expert's advice, with the right dedication and patience, a miniature garden will be built in no time.
A zen and relaxing activity to replicate the beauty of nature on a small scale, enabling you to learn its timing and cyclical nature. The experience is part of the NowMyPlace arts and crafts workshops, designed specifically to test your skills and indulge in creativity.
Combining a visit to the botanical gardens of Lake Garda with this activity is a great way to:
stimulate one's creativity and manual skills
get involved by experimenting with fun activities
learn new skills
bring a little piece of nature into the home and learn to respect nature.
Would you like to put yourself to the test?