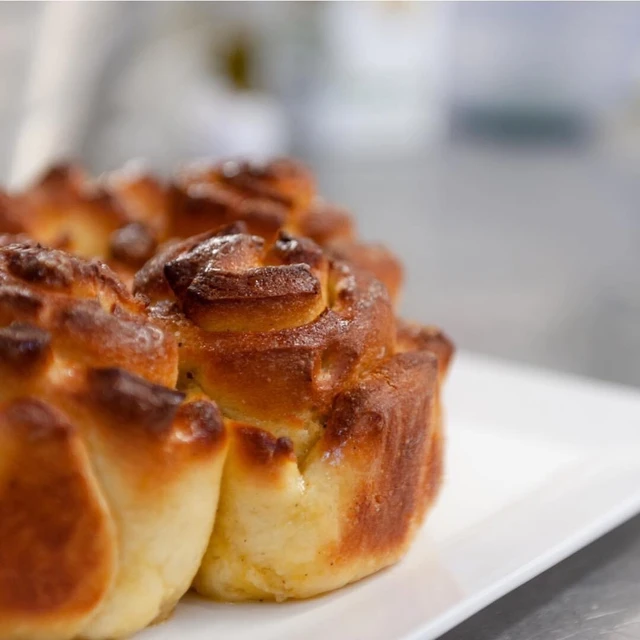 Cooking course on Lake Garda? Discover the traditions
What could be more satisfying than a great meal made with fresh ingredients, local products and traditional recipes? Certainly, having prepared it with one's own hands. That is why cooking classes have become so popular in recent times. A cooking class on Lake Garda is an opportunity to discover all the secrets of local gastronomy, taste appetising dishes, and learn how to reproduce them at home.
It will be an experience of participation and conviviality, under the expert guidance of professional chefs who will welcome you into their kitchens.
Lake Garda cooking course: cooking lessons from NowMyPlace
A passion for food and taste, together with the awareness that today's travellers are increasingly looking for novel experiences that allow them to experience the territory as locals, and not just as tourists, is at the basis of the cooking class proposals.
In an area so rich in all aspects, including food and wine, NowMyPlace will introduce you to typical dishes starting with their ingredients. In the cooking classes, you will put 'your hands in the dough': you will slice, mix, cook or bake the dishes that you will then all eat together. The chefs will show you the steps to follow, but will also give you information on how to reproduce the recipes, starting with where to find the ingredients.
Cooking class means sociability and fun: that is why so many groups of friends choose a cooking class to celebrate a hen or stag party on Lake Garda! Some proposals, however, are also open to children from 12 years of age and are therefore ideal to experience with the family during a holiday on Lake Garda.
At chef Paolo's home in a historic kitchen
The first proposal we would like to tell you about is an experience that will make you discover a historic 18th-century residence, which today is home to a holiday farm. In the company of chef Paolo Bodon, one of Garda's most renowned chefs, you will immerse yourself in a unique place and cook a three-course menu of traditional Italian dishes. The tasting will be accompanied by house wines, while the chef will tell you everything, but really everything, about the recipes you have made.
For groups of up to 8 people, 18 years and over.
On the farm to make homemade pasta
Fresh pasta tastes of tradition, family lunches, slow hours spent with loved ones. Cooking is love, after all, and food is more than just nourishment, and if you are here it is because you too can't wait to get to the kitchen.
This food experience in Sirmione will be an opportunity to meet Elisa and her mum Raffaella, with whom you will spend a morning starting in the vegetable garden, picking fresh vegetables to use in the kitchen. The highlight of the experience, however, will be working the pastry by hand and rolling it out with a rolling pin, to make tagliatelle and filled pasta!
First courses will not be the only delicacy: you will go home with a recipe for a sublime sbrisolona, after tasting one prepared with your own hands, together with a good glass of wine.
Shopping at the Desenzano market
You will have already realised that our proposals are designed to give you an authentic and complete view of the culinary experience, to make you really feel part of the place you are visiting. So, how would you like to start by shopping in the company of Marina, your gastronomic guide.
Every Thursday and Tuesday morning, Desenzano's weekly market brings the colours and flavours of the countryside to the town overlooking Lake Garda. Choosing this cooking lesson, you will meet Marina to buy everything you need with her, before moving to her home and lacing up your aprons. In the intimacy of a family home, you will discover stories and traditions, while your lunch will soon be on the table, accompanied by excellent local wines.
Cooking a Garda lunch with Marina
Also together with Marina, we will offer you a cooking class to prepare homemade pasta: ravioli, tagliatelle and other types and shapes of pasta, accompanied by their sauce. After a welcome aperitif, you will move to the kitchen to try your hand at puff pastry, seasonal products and a traditional dessert. Lunch, of course, will be accompanied by the chatter of the hostess who, between one glass and another, will tell you anecdotes and curiosities.
Why choose a cooking class?
With the complicity of the reality shows that are all the rage on TV, cooking has become an activity that many people also seek in their spare time. Yet this is not the basic motivation that drives food tourists to seek out new experiences. To get to know a place, in fact, one must have had the opportunity to appreciate its gastronomy: culinary traditions are part of a heritage inseparable from the geography of countries and cities, as well as from the culture and soul of their inhabitants.
It is clear, therefore, that the desire to experience valuable time and build memories also comes from the opportunity to experience the local cuisine, both as patrons and as protagonists of each recipe. So why not take some products with you at the end of your trip to eat at home? The added value of a cooking class is that you will familiarise yourself with ancient gestures of the Italian and Lake Garda tradition, you will taste delicacies, and you will be able to reproduce them once you return, thanks to the recipes!
Discover the typical dishes of Lake Garda with the NowMyPlace Food Experience
The cooking lessons, however, are not the only proposal of NowMyPlace to bring you closer to the specialities of Lake Garda. Between country farms, hilly areas, vineyards, you will be spoilt for choice: how about, for example, a tasting lunch in an 18th century villa with an organic natural swimming pool? Let yourself be won over by the charm of an excursion with an expert wine guide or an outdoor wine experience in a heated vat in a splendid resort.
Those who are passionate about wines, spirits and liqueurs will find a wide range of tastings to get in touch with the rich local production and discover its history. But it doesn't end there: many tours, such as cycling tours, also end with an aperitif, lunch or dinner at an agritourism, to celebrate the joy of food and being together, against the backdrop of panoramas that leave little room for words.
What more could you ask for?