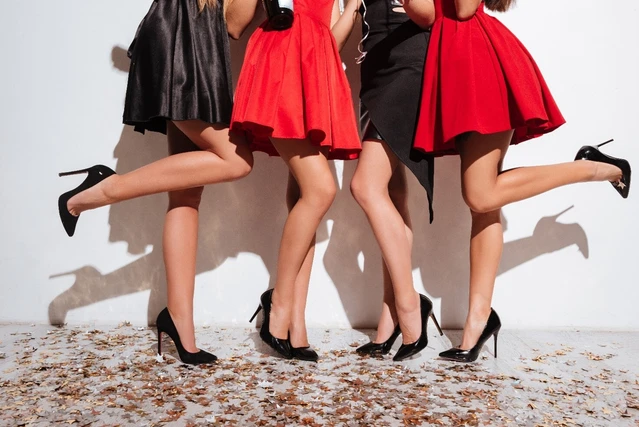 Lake Garda offers countless ideas for celebrating a bachelorette party, all united by a few indispensable ingredients: water, to cool off on hot days; nature, the backdrop for many wellness experiences and slow discovery of the area; wine, expertly produced in the hinterland of the lake; and in the evenings, in which the famous night-life of the clubs and beach bars comes alive.
Organising a weekend at Lake Garda with your girlfriends, full of exciting activities, different from the usual and perhaps never tried before, will make you want to return there for a real holiday on your own (we will reveal the opportunities for Solo Travellers in the next blog) or in company. But now let's see what to do at Lake Garda to experience a memorable bachelorette party.
Parties for all tastes: immersive experiences for you and your friends
A fresh, fun and at the same time private and exclusive proposal: a sailing boat excursion or a motorboat tour with a skipper to discover Lake Garda from a privileged perspective. A perfect itinerary for a half-day in company, cheered on by the enthusiasm of Maurizio and Silvia, passionate sailors, is the sailing boat trip with skipper, Sirmione and the Desenzano basin: four hours of diving, swimming in the lake and sailing between breezes and laughter, in search of unique shores and beaches such as Jamaica, on the tip of Sirmione, whose crystal-clear waters pay homage to the name coined by its faithful visitors.
If, on the other hand, you want to turn into Bond Girls, if only for a few hours, the motorboat is for you: the thrill of speed, the wind in your hair as you reach unmissable spots, hidden between one coastline and another of Lake Garda.
After all, the boat is the most fun and immediate means of discovering the lake. We therefore propose two elegant and exclusive ideas, immersed in a dimension of fun: the Tour with skipper for four people from Gargnano: the two coasts will take you from the Brescian to the Venetian coast and back in a few hours, touching places not to be missed such as Punta San Vigilio, Garda Island and the Isola dei Conigli. Alternatively, you could give the betrothed a luxury boat tour, emblematic of the Dolce Vita, such as the Riva Experience (6 pax) from Sirmione: the elegance of a timeless boat, one of those You Only Live Once experiences (YOLO experiences). You will feel like a 1960s diva or, more contemporarily, like an influencer on the hunt for trends to immortalise with scenic posts. If this isn't an Instagram Experience, what is?
An outdoor bachelorette party amidst wellness activities surrounded by nature
After the fun of the boat experience on the first day, you can relax on the second by taking part together in one or more easy and affordable wellness activities: a gentle outdoor sport or an ancient discipline such as yoga. How about, for example, a sunset SUP yoga session that combines contact with water and yoga practice in an unconventional way? Or more simply a Sunset SUP Tour at dusk, to admire the south shore of the lake in the warm light of sunset? Prefer to experience the morning instead? We propose Go&Flow: the SUP tour with final SUP yoga lesson, a new way to discover Peschiera del Garda thanks to the expert guidance of Nerisa, cosmopolitan traveller and wellness expert.
If, on the other hand, you want to get to know a place that is a symbol of the Garda nightlife in a wellness setting, you cannot miss the morning Yoga at the Lido, in the shade of a lakefront pergola, at the end of which you can stop at the coolest lido on Lake Garda to perfect your tan and make new friends.
Other proposals involve the world of horseback riding, to help you discover the area in a slow and steady way: Maderno will allow you to enjoy breath-taking views of the lake, while the carriage ride will take you on a tour of the Valtenesi valley, amidst nature and panoramas to be photographed, accompanied by Alessandro, a histrionic and party-oriented guide.
Wine and friends: a cheerful and convivial combination to celebrate life
Our winery tasting proposals include three fun and modern experiences that are well suited to celebrate in style: created with a new and unconventional approach, they allow you to intensively experience the location and taste excellent local wine. Tasting under the tree: at their farm in Valtenesi, two young sommeliers will make you feel at home and lovingly spoiled. Tasting at the bio-natural pool: spend a day in a magical and enchanted place, sipping excellent wine by the water's edge or immersed in a bio-natural pool, in a setting of rare beauty. A Natural picnic in the farmhouse overlooking the lake: a picnic experience in a place frozen in time, surrounded by centuries of history and a huge private park, with a view of the Garda basin and the island of the same name, a taste experience of excellent products and Cascina Belmonte's wine.
An evening with memorable and enjoyable experiences
Lake Garda combines the beauty of places, in which to live, stroll and taste typical products, with the fun of increasingly popular nightclubs on the beach: for this reason, too, it is chosen by brides-to-be and their friends to celebrate their bachelorette parties. Before taking your evening's entertainment, three different, sociable aperitifs await you, to get the party started already in the late afternoon: in the E-Bike Tour Experience, the Valtenesi at sunset you can enjoy excellent wine in a cellar located on a hillside, on a natural terrace overlooking the lake, while the Aperi-sup tour at sunset among the crystal-clear waters of Toscolano offers you a decidedly original alternative. On the hills of the southern lake you could finally experience a sparkling pre-dinner, a fantastic Aperitivo in the vineyard, prepared by sunny and welcoming hosts Patrizia and Giada, in the dehors among the vines.
Garda offers this and much more, all it takes is imagination and a pinch of enthusiasm to set out to explore something new, in an innovative way. This is what it's all about: 'experiencing', where 'how you do it' becomes more important than 'what you do'. It will be a bachelorette party to remember in the wonderful years ahead.
For groups with
more than 10 participants

you can send us your request by filling in the form available at this

link

.