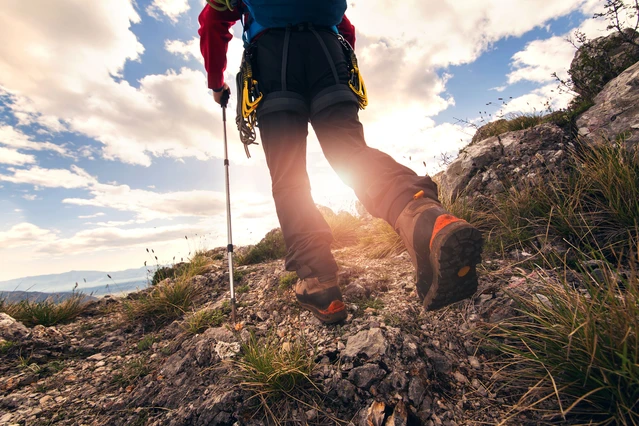 Excursions on Lake Garda: discover trekking routes
Excursions on Lake Garda are a real must for travellers who while backpacking, can't wait to immerse themselves in nature, ploughing through the trails to unearth hidden corners and letting themselves be enraptured by the beauty of the place.
Trekking means walking in the countryside with the aim of exploring new destinations, choosing between different types of trails, times and different levels of difficulty.
With NowMyPlace you will have the chance to walk together with expert guides to discover the Garda area, combining also other pleasant activities. Let's see together where to go hiking on Lake Garda and which are the most suggestive routes.
Trekking: the outdoor sport that brings nature closer
Trekking is synonymous with long walks, hiking through forests and trails, following marked paths, often with experts or qualified guides. Usually, trekking is practised in the mountains, in places with wooded areas or fairly large natural territories.
It is an activity that appeals especially to those who enjoy being in close contact with nature. In fact, the link with nature is one of the fundamental principles behind trekking because it allows you to relax, get away from the chaos of the city and reconnect with the earth.
A sport that allows you to explore the area (preferably slowly) and is suitable for the whole family. Indispensable, of course, is good physical fitness and endurance.
Some routes classified as 'easy or medium difficulty' can be treacherous for the unaccustomed, as they can test a person's endurance. In addition, they sometimes exceed four or five hours of walking. Before embarking on a trekking route, therefore, it is best to carefully assess the difficulty and do some training! Walking routes on Lake Garda: the right equipment for trekking - h2 Are you wondering what is the right equipment for trekking? For medium-easy routes, it is always a good idea to carry a rucksack with a backpack inside:
water
rain jacket
snacks
packed lunch
hat, sunglasses, sun cream (especially in summer and hot seasons).
In addition, it is good to wear hiking shoes or boots, which are safer and more comfortable than trainers.
Those who wish can also use poles. There are also foldable versions to keep in a backpack, which can be useful for both adults and children, since they improve stability and support walking, especially in the mountains.
The perfect itineraries for discovering Lake Garda and the area on foot
The localities near the shores of Lake Garda are beautiful, but the hinterland also has much to offer. You can walk through forests and valleys and reach magical places such as hermitages, nature reserves, villages, sanctuaries and castles.
An outdoor sport such as trekking, in the company of experienced local guides, is perfect for skirting the lake or going inland into the Garda area to conquer the chosen destination. But which places can you see? Let's discover some together!
Paths to discover the east coast of Lake Garda
With the trekking routes proposed by NowMyPlace, you can discover some suggestive places on Lake Garda, such as the abandoned village of Campo in Brenzone.
A 10-km walk of medium difficulty, starting from Magugnano (a hamlet of Brenzone), following an old panoramic mule track, the small sanctuary of Sant'Antonio delle Pontare (surrounded by olive trees and with a unique view of the Trimelone Islands), and then reaching the abandoned medieval village of Campo.
Another interesting path leads to the Rocca di Garda and the Camaldolesi sanctuary. This, too, is a 10-km route that starts from a stretch of lakeside on the Bardolino coast, an area rich in reed thickets (now rare) in which a wonderful ecosystem with swans, mallards, coots and grebes is hidden.
The section continues on an ancient wooden staircase leading to the ancient hermitage of San Giorgio of the Camaldolese order, still active with their production of liqueurs, oils and jams, and ends with a path that opens onto beautiful local vineyards.
Between valleys and reserves on the west coast
There are several paths that can be walked on the Brescia and west coast of Lake Garda. For example, you can choose between a walk along the Via di Minerva and the Rocca e del Sasso nature reserve, to the Tre Santuari di Salò, to the Gaino castle or to Monte Pizzocolo.
If you want to go with the whole family, however, it is best to consider an easy route. An interesting idea could be trekking in the woods to discover the Hermitage of San Valentino, to be followed with a mountain guide, through the woods of the Alto Garda Bresciano Natural Park. A path that allows you to immerse yourself in nature and relax, reaching your destination without too much effort.
Of medium difficulty, on the other hand, is the Valle delle Cartiere trek. The nature guide who will lead you through the hinterland of Toscolano Maderno, among olive groves and the ruins of ancient paper mills, will also help you discover the history of this land, linked to paper production.
Panoramas and mountains, on the way to the north coast
The north coast of Lake Garda holds precious paths, perfect for trekking. The Radic de l'Ors in Valle di Ledro, for example, is a medium-intensity, 11 km route that offers spectacular views of the Ledro Alps in the Trentino area.
If you love Nordic landscapes, however, trekking to Monte Stivo is for you. The mountain lies between the Adige Valley and the Garda plain and offers a special view of the lake, making it look like a Norwegian fjord.
Green and romantic souls will appreciate walking along the Sun Trail in Limone. A 10 km stretch characterised by small rocky sections alternating with wooded areas and wonderful views of the lake.
Lake Garda walks: soft activities for the whole family
We have already mentioned that trekking, like hiking, can be a sport suitable for the whole family.
For simple trekking routes, no specific athletic preparation is needed; a little training is sufficient. However, it is necessary to choose each route well, assessing its length, duration and altitude difference. If you are undecided, you can always ask the experts at NowMyPlace for advice and evaluate with them and local guides the best route for your needs.
There are, in fact, alternatives that allow you to discover the area in a slow way, respecting your body's time. Routes that can be combined with other activities such as water sports, workshops, horseback riding and eno-gastronomic routes to experience an unforgettable family holiday.
Indulge in the beauty of Lake Garda with the excursions proposed by NowMyPlace
Lake Garda offers many leisure opportunities that can be enjoyed all year round. Trekking, for example, is an interesting sport that can be experienced in different seasons and with NowMyPlace you are sure to enjoy this experience to the full, followed by professional guides who know the area and the degree of difficulty of each activity.
All proposals are designed to spend unforgettable moments, facilitate connection with nature and the territory. Moreover, sharing such an activity with all family members can be exciting because it improves bonds and closeness.
An experience worth trying, don't you think?