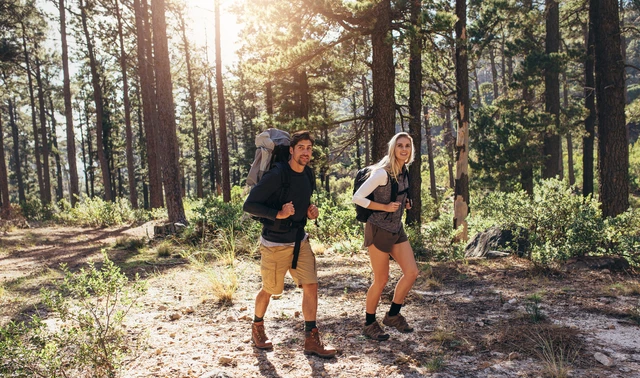 For some, Lake Garda is synonymous with boat trips and shimmering sunsets, for others with sports and adrenaline, cycling excursions, or even wine and food tours to sample the local delicacies. However, everyone is right! Because holidays on Lake Garda can be different every time, and always rewarding. In this vast territory, the variety of landscapes is to be explored quietly, moving away from mass tourism itineraries and leaving room for more exclusive experiences, which you will carry with you even after returning home.
We have therefore gathered a selection of MUST DO and MUST LIVE experiences to guide you in your discovery of the most authentic places on Lake Garda. A unique heritage to be protected, made up of gems to be preserved and realities to be experienced in an authentic way.
Holidays at Lake Garda: what to do and see on your own, with friends and family
Water, earth and air Lake Garda embodies the primary elements of our beloved nature. With its most adrenalin-packed activities and outdoor sports, its tastings, its authentic discovery routes and its wellness activities in top locations, Garda is a microcosm to be explored.
The new approach to holidays on Lake Garda is that of experiential tourism. What do we mean? Well, think of it as more about 'doing' than just 'seeing', all in order to get to know this large body of Italian water that many visitors refer to as the Garda Ocean. So let's start with our tips that will help you choose the type of experience best suited to your needs.
Outdoor sports on Lake Garda: from trekking to kitesurfing
If you love sport and never back down when there is something to get involved in, a holiday on Lake Garda can become an opportunity to try something you have always wanted. Some examples?
Summit activities on Lake Garda
An experience you should try at least once in your life is undoubtedly the tandem paragliding flight: an off-road vehicle will take you to the top of the promontory overlooking Toscolano Maderno and under the expert guidance of Alan, Giorgio and Roberto, where you will let go and admire Garda from above, as free and powerful as an eagle in flight.
If heights do not frighten you and you love the mountains, via ferrata, scrambling, climbing and trekking will allow you to reach the peaks from which you can breathe in pure air. From up there, you will clearly perceive how the lake mitigates the climate and you will enjoy, in the silence of nature, all the emotions typical of these outdoor experiences, true escapes from everyday life, bringing new challenges. Among the proposals selected by NowMyPlace in Garda Trentino are the Via Ferrata di Cima Capi, a full-day hike also suitable for children (from 11 years of age), and the Via Ferrata della Bandiera, or among the shorter ones the half-day Via Ferrata Colodri.
For those who want to push themselves further, we instead recommend cliff climbing at Gaino, an excellent opportunity to try out the basic vertical progression technique. Trekking in the woods at Monte Pizzocolo (at medium difficulty), on the other hand, is designed for those with basic physical fitness and some hiking experience, and so will let you explore the beautiful Upper Garda Park.
Also not to be missed are the hiking and climbing routes. Or how about canyoning? This outdoor activity, which requires a certain amount of courage, has caught on in recent years among discerning travellers looking for an exciting mix of nature and adrenalin sport. A mountain guide will take you to canyons in areas that are difficult to reach on your own. You will thus discover the unique spectacle of the canyons formed by centuries of landscape evolution: you can choose between the Vione canyoning on the west coast or the Rio Nero canyoning on the north coast.
Water sports on Lake Garda
The lake is also the right place for lovers of water sports. Sure, you can lie on the banks of the lake and enjoy the sun, but if you want your holiday to be an opportunity to experience new thrills, trying a sport like windsurfing, kitesurfing, or sailing could be the tip you've been waiting for. Think of the wonder of a one-to-one windsurfing lesson at sunset, for example, which will allow you to admire all the colours of the sun as it gently sets over Lake Garda.
On Lake Garda you can also discover more recently popular activities, such as the wing foil, inspired by bird flight, which is practised with an inflatable wing to be held by your arms, exploiting the wind on a board.
For those of you who want to explore what lies beneath the surface of the lake and already have a diving licence, there is the diving activity with Maurizio, a diving guide and trainer, to get to know the seabed from the beach of Salò.
Cycling at Lake Garda
The bicycle is an excellent means of practising sport in the Lake Garda area, and here too there are numerous proposals. Depending on your preparation and what you like best, you can choose between:
The tours are many and will introduce you to places off the usual tourist routes, but they will also be a time to socialise and to stop and enjoy local delicacies in the mid-day breaks.
Discover sup on Lake Garda
To discover unexplored and hard-to-reach corners, there is also stand-up paddle (SUP)! How about a magnificent Sunset Sup Tour near Desenzano or at Go&Flow, with a final yoga lesson, near Peschiera del Garda?
Boat trips on Lake Garda
What to do, instead, if your holidays on Lake Garda are a parenthesis of absolute relaxation? The entire coast of the lake can be explored by boat: our proposal of excursions with driver, different from each other in duration and route, is really designed to meet the needs of everyone.
The Tour from Gargnano, for example, is ideal for families, the Punta San Vigilio and Garda Tour from Gardone, on the other hand, for groups of friends, while the JUST FOR TWO sunset sailing excursions, well, needs no further introduction! A moment for couples who are looking for privacy and exclusivity, on the shores of this wonder of nature so loved by travellers from Italy and abroad.
Food and wine routes to discover the flavours of Lake Garda
The land of Garda offers quality products cultivated by the locals with wisdom and commitment: think of the rosé wines of Valtenesi or the white wine of Lugana. Visiting wine cellars or treating yourself to a wine experience is perhaps the best way to savour their fruits, discovering their history, secrets and potential.
Travellers who enjoy encountering new flavours and getting to know the places they visit also through food and wine traditions will not be able to turn away from these proposals. In Valtenesi, for example, you can take part in a tasting in the secret garden at the courtyard of a renowned winery: you will be welcomed by the host, an exceptional winemaker, among delightful fragrances and flowers.
In Lugana, in a location with a decidedly Instagrammable charm, you can take part in the Wine Tour and Tasting or the San Giacomo Experience: among the vineyards, just for two, where an oenologist will accompany you throughout the experience, offering various wine tastings and answering your questions. On the morainic hills, in the hinterland of the southern coast of the lake, the different conformation of the terrain will present you with quite different wine tastes: an award-winning winery will offer you a tasting in the loggia, with glasses of wines produced by this historic winery, a rural setting of pure simplicity in honour of the ancestors who have cultivated and respected this land for generations.
Garda is also a land of olive trees. Among our proposals you will also find extra virgin olive oil tastings: in a villa in Salò, on a farmstead in Toscolano Maderno, in an old farm in Raffa.
To spend a different morning, combining conviviality and typical flavours, there are cooking classes, where you can try your hand at all the steps in the creation of local dishes, from gathering raw materials to cooking, not forgetting the tasting!
Lake Garda: what to do as a family with children
For those travelling with the family, holidays are a time when the needs of several people converge, and sometimes it may seem difficult to find a solution. Lake Garda is the right place to combine the needs of adults and children, without any sacrifices. The experiences for families, in fact, are many and varied according to the tastes and ages of the members.
How about Family Day Adventure? A day with the kids outdoors dedicated to water and land sports, in the company of an instructor, therefore in complete safety, to relax and have fun all together.
Also popular are the experiences in nature and with animals, such as the pony ride and the pony experience in the gnome forest, to bring the little ones closer to these wonderful animals. The nature walk with botany, on the other hand, is dedicated to discovering the Alpine and Mediterranean plants that coexist in the Garda area.
From dawn to dusk, Lake Garda is a magical place full of surprises, which will always be able to amaze you and be discovered in all the nuances of its beauty. An area in which you can practice sport, relax, and think about your well-being through valuable experiences designed for small groups, always in the company of professional guides and instructors.